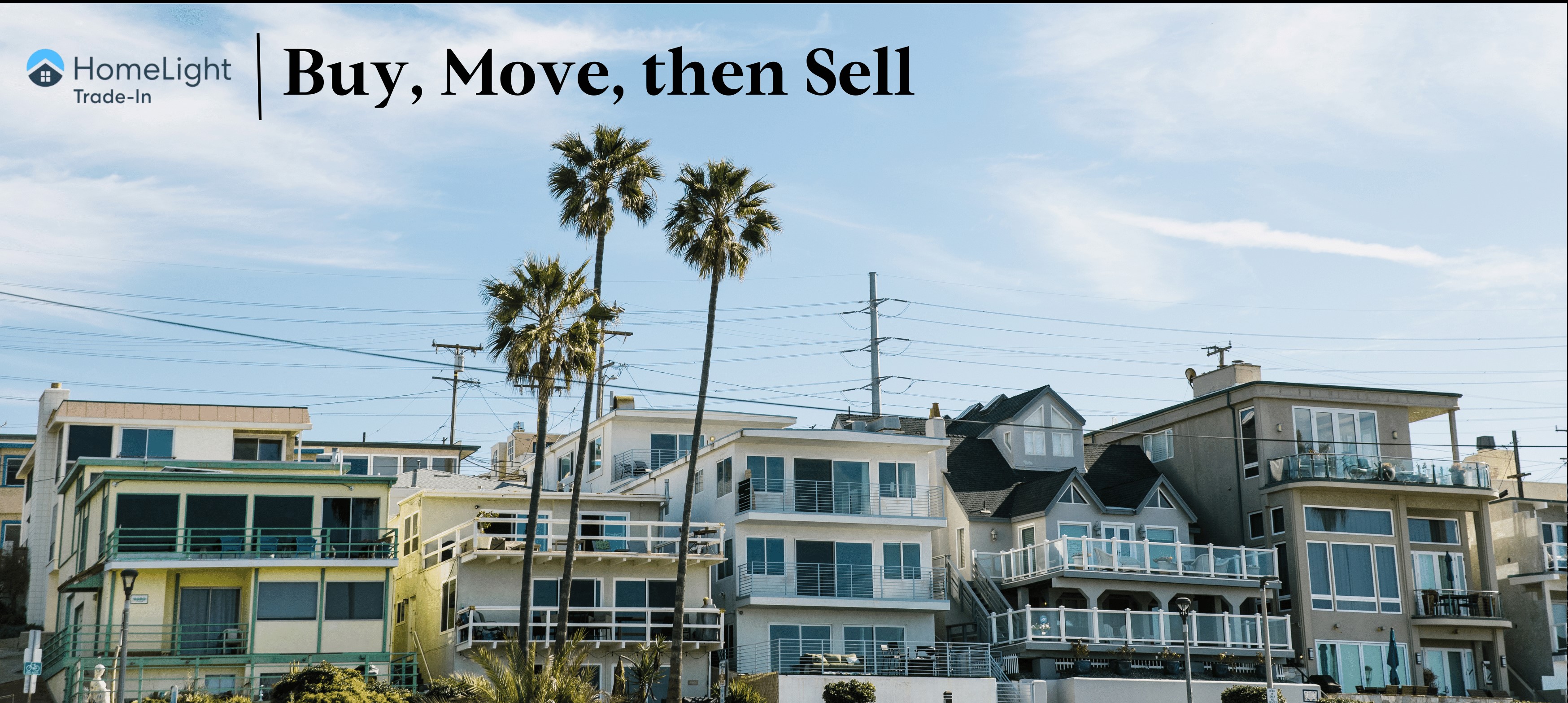 Nick Phillips Properties Group has partnered with HomeLight to help ease the pain of buying and selling.
Move into your new home now, then sell your old home on the open market after with HomeLight Buy Before You Sell.
---
How does HomeLight Buy Before You Sell work?
1. Get a Guaranteed Offer Price
You'll get a guaranteed offer price for your home, so you can move forward with confidence. If your home hasn't sold within 90 days after the closing of your new home, HomeLight will step in and purchase it for the guaranteed offer price. Now you can secure a loan for your new home without any home sale contingency because you'll have a guaranteed offer from HomeLight.
2. Make a strong offer on your new home
When you've found the home of your dreams. you'll be ready to make an offer with no home sale contingency. This means you're more likely to close and can do so on your own timeline. Want to tap into the equity you have in your current home? HomeLight can provide a downpayment loan on your new home.
3. Move in on your schedule
Once your offer is accepted, everything comes together in days, not months. You can move into your new home immediately upon closing. Worried about covering two mortgages? HomeLight can advance funds to cover the mortgage payments on your old home until it sells at no added cost.
4. Get full market value when you sell your home
You and your agent will list your prior home within 10 days of closing on your new home. If the home doesn't go under contract within 90 days after the closing of your new home, HomeLight will purchase your home for the guaranteed offer price. We then work with your agent to re-list the home. If your home sells for more than the guaranteed offer price, you'll receive the additional cash after program fees and costs.
---
What are the selling costs and program fees?

HomeLight's program fee is dependent on the lender you use. We are currently offering introductory pricing of 2.2% (flat fee) of the sale of your client's current residence with a 1% rebate back to the buyer if they use HomeLight Home Loans as the lender on the new home purchase.
The following add-ons are optional and come at NO additional cost to you! HomeLight is fronting you the cash for these services from the equity you hold in your current home and you will reimburse us for any of these costs when your home sells:
Down payment loan

Costs to cover the mortgage payments and other expenses such as insurance, taxes, and HOA dues on your current home until it sells
---
---
Testimonials
Julia and Jason Castro, two Sonoma County teachers, wanted to buy their family dream home. But in order to make a competitive offer, they needed to sell their current home. With HomeLight Trade-In, they were able to sell their home at the highest value and win their dream home.
As a growing family of 6, the Willetts needed an upgrade from their 1-bathroom starter home. HomeLight Trade-In made it easy.
---
Contact Us For More Information