2023's Most Recent Expert Predictions for Housing Prices
Posted by Cat Clendenning on Monday, October 16, 2023 at 12:04:39 PM
By Cat Clendenning / October 16, 2023
Comment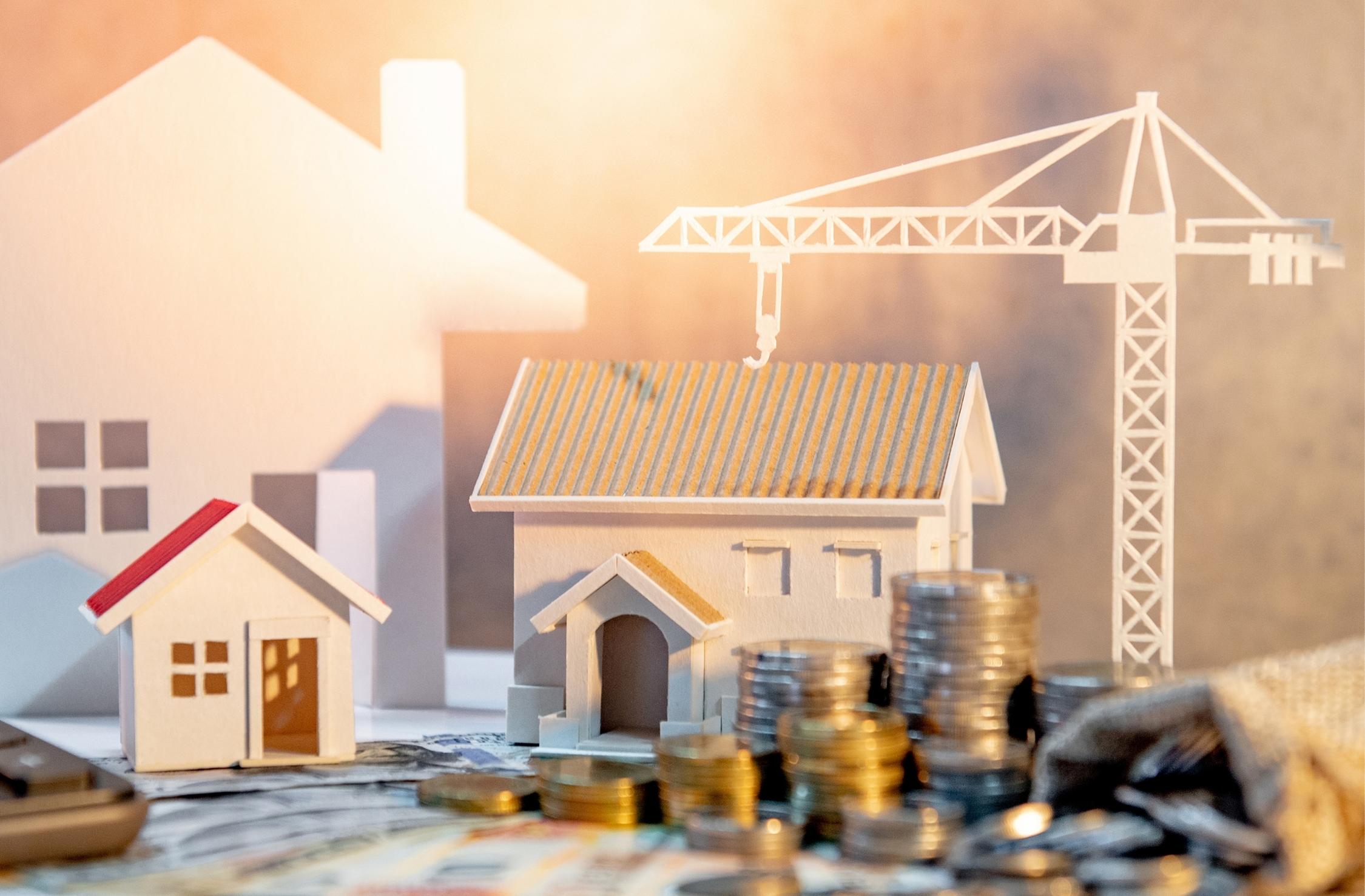 2023's Most Recent Expert Predictions for Housing Prices
Are you contemplating a potential move? If you are, you might be feeling somewhat uneasy due to widespread speculation about a looming crash in home prices this year. However, let the data and the insights of experts put your mind at ease. Contrary to the anticipated price plummet, the housing market is expected to close the year on a strong note.
Despite the chatter that home prices could see a 5%, 10%, or even 20% dip this year, such a decline has failed to materialize. The primary reason for this is the persistently low supply of homes available for sale. The demand from prospective buyers outpaces the availability of homes, which has effectively prevented prices from sliding.
To validate the fact that this year hasn't been a disappointment in terms of home prices, let's examine the latest 2023 forecasts from several reputable experts.
The majority of industry experts foresee positive home price trends for this year. The chart below displays the year-end projections for 2023 from six distinct organizations: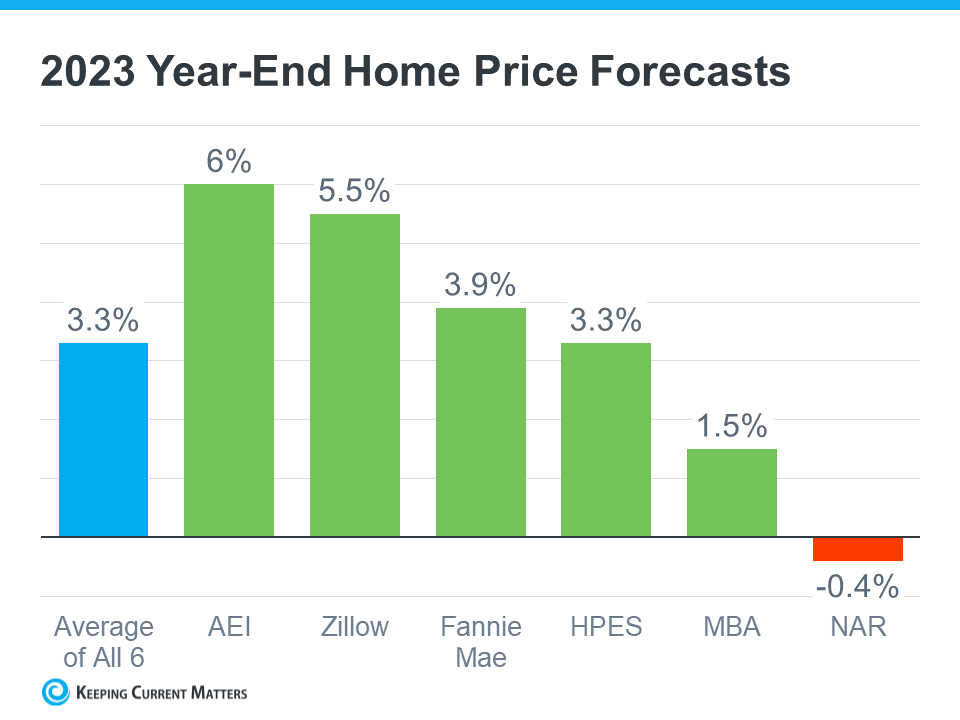 As the chart illustrates, all but one of these projections anticipate that national home prices will see positive growth this year. This is significant evidence of optimism in the market's prospects.
If you still have concerns regarding the lone projection suggesting a year-end price decline, it's worth noting that the National Association of Realtors (NAR) predicts only a slight decrease, far from the drastic crash that some headlines predicted. Moreover, when you average these six forecasts together, the collective expectation is for home prices to experience approximately 3.3% positive growth throughout the year.
Should you require further reassurance that prices won't experience a sharp decline, consider this: one of the six forecasts represented in the chart is the Home Price Expectation Survey (HPES) from Pulsenomics. This survey amalgamates insights from over 100 economists, investment strategists, and housing market analysts. The HPES revealed an average projection of 3.3% price growth for the year, echoing the overall average of the forecasts in the chart. A consistent 3.3% appreciation is a far cry from a market characterized by falling prices.