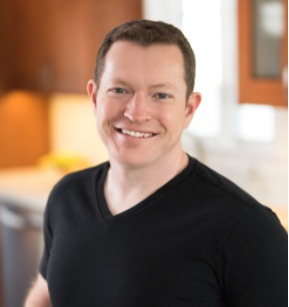 ABOUT JOHN
Photography is my nerdy art. I am an engineer by training so my brain loves to figure out how everything works. Photography is a natural complement to engineering as it requires technical mastery and expensive toys. Taking a picture is just the first step to producing my image. I love spending time in front of the computer tweaking each photo to make it come to life.
In my personal life, I enjoy spending time with my wife, son, and furry son.  My wife and I are both native Chicagoans and transplanted to the South Bay over a decade ago.  We were lucky enough to meet out here and love our life in the South Bay.  
THE ORIGINS OF JOHN MOERY PHOTOGRAPHY
After 10 years as an engineer at Northrop Grumman and GKN Aerospace, I decided it was time to take a leap of faith and pursue my passion.  At first, I didn't know what kind of photography I wanted to focus on, so I did a little bit of everything.  But as fate would have it, my now wife and I were looking for a new home to start our life and were not very impressed with the images that we were seeing in our search.  It was obvious that this was an opportunity waiting for me.  We were also selling our individual properties and I ended up doing the photos of our listings for our agent.  Everything launched from there.  I fully immersed myself into learning the ins and outs of photographing and editing Real Estate images to hone in on my style and create a viable business. 
This was in October of 2013 and now I have photographed over 800 properties and counting!  I am very proud of what I do and want to make sure that every client I work with is 100% satisified with the images they receive as well as the service and professionalism I provide.  
MY STYLE
My goal is to make every image of your project convey how I felt when I was there in person.  The absolute best complement I can receive when people see a home in person is that it looks just like the photo.  I look for angles that flatter each property and use a combinatin of natural light and artificial light to create the atmosphere of the space.  From there I throw in my personal taste and flair in the editing to make it shine.  
Your business is my business.  Let me be an extension of what you do and make a great impression everytime!