Compass Coming Soon
Compass Coming Soon listings are listings that are not yet officially on the market, but are listed exclusively on the Compass site prior to launch. Compass Coming Soon listings provide agents with the opportunity to generate pre-launch excitement while increasing property value and minimizing the sales timeline.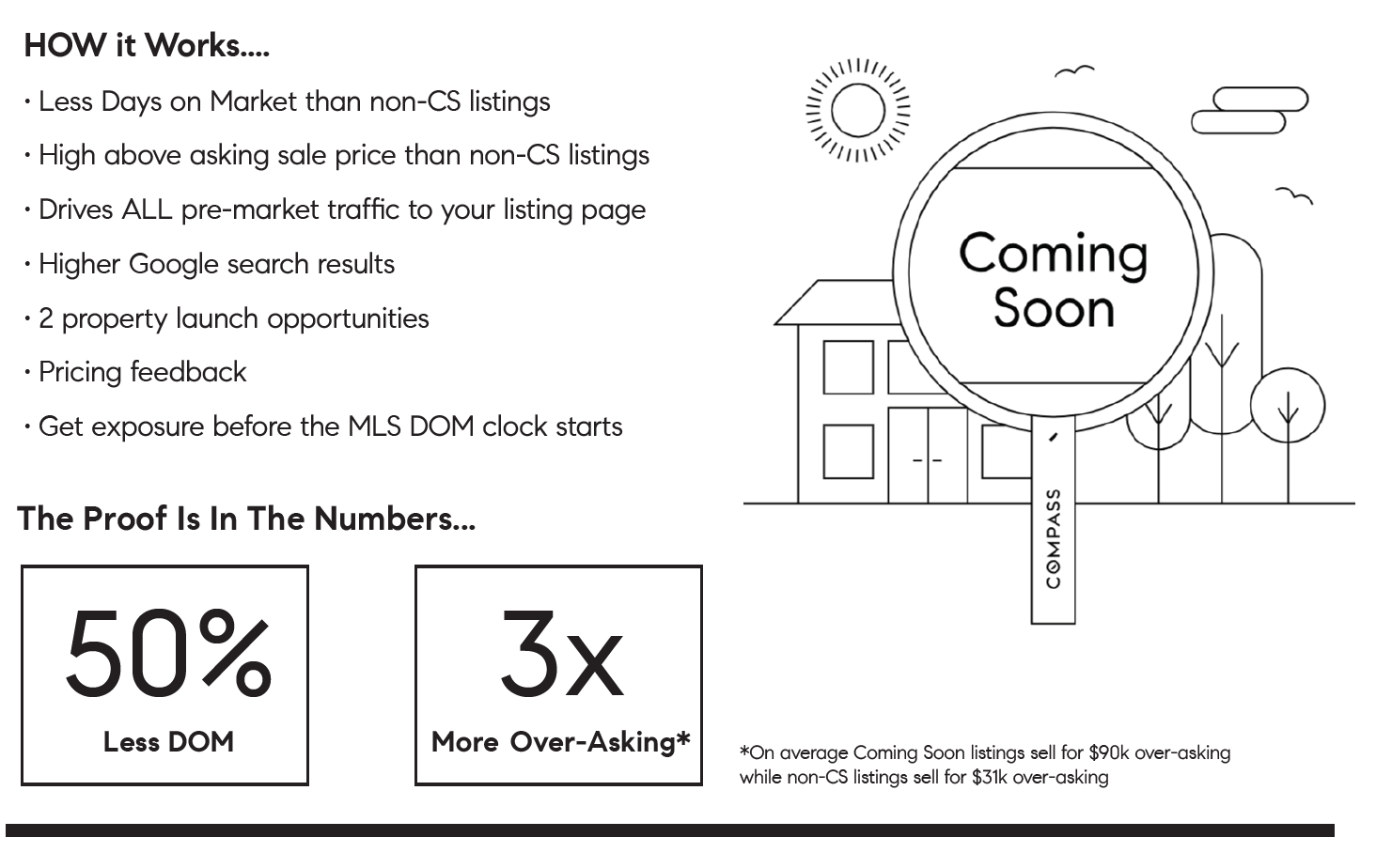 "In my opinion, a coming soon gives a seller 2 very valuable things - feedback, and a 2nd opportunity to launch the listing."
When you launch as a Coming Soon first, you get a sample feel of how people react to the photos, open house, and marketing strategy you've planned for this listing. You can feel people out for the few days/weeks you have this as a Coming Soon, and if something isn't going how you'd like, pivot. Make the changes you need to make, and then officially launch to a broader audience on TheMLS with better photos, a bigger open house, target a different demographic, etc.
Contact us now for more details (310) 844-7795 or email [email protected].